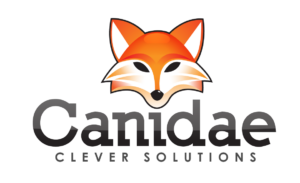 We're a part of Canidae Consulting, LLC, founded by Jim Kasch, which delivers clever solutions to credit unions across the country. If it's a clever credit union solution, they probably had a hand, er, paw, in it.
More specifically, our surveys were built by marketers with more than 20 years' experience. We've worked with multi-national companies such as The Walt Disney Company and Darden Restaurants, Inc. and within industries from credit unions to timeshare to newspapers. We're intimately familiar with financial services life cycle segments, consumer expectations, and how they translate to credit union products, services, and delivery channels.
We've built credit unions from the ground up, designing everything from the logo to the checking account to the methodology on payment postings. We know marketing and sales, sure, but we also know branches and operations and lending and finance. Yeah, we're pretty exhausted thinking about it all.
It's that same expertise you'll get in our analysis and recommendations. We know from whence we came, and we aren't shy about sharing our thoughts and opinions. We live by the mantra "Show me, don't tell me" so we expect to see evidence of trends before bandwagon jumping commences.
We'll be your objective eyes and ears throughout this process.
Strategic Partnerships
A Sample of our Survey Clients